Proofreading Service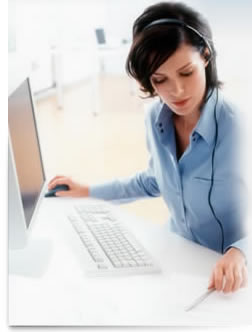 This service is available as an ad hoc service, or as an optional extra with any translation project.
Our trusted and experienced proofreaders prepare documents using the "track changes" function within Microsoft Word. This function allows you to move easily between changes, and accept any or all modifications proposed by the proofreader. Corrections, suggestions and comments are shown in the margins, and are easily integrated into your document.
During the proofreading process, particular attention will be given to typos and grammatical errors, style consistency, formatting, and term accuracy - with constant reference to the original document.
Please note that if the proofreader requires the document to be translated from scratch due to a particularly poorly-rendered text, we reserve the right to apply our translation rates for that project.
Testimonials
I am the creator and host of a radio show entailed The J-Pop Exchange which airs on WVCR 88.3 FM in the US. I have been using Translation Central for nearly all my Translation needs (and would use them for all my needs if I could). I keep coming back to them because of the very high quality translations that I receive along with their professional and efficient service. I believe that I owe a significant portion of my success to Translation Central's efforts in breaking down language barriers. Thanks to their translation expertise, many well respected Japanese composers and artists (Michiru Oshima, Yusaku Kiyama, Shinji Miyazaki, Kokia, Kenji Kawai, Kazunori Maruyama, and more) all consented to exclusive interviews with me for my radio program. Thank you so much! I hope the level of quality and service from Translation Central never change!
"
Sean Robbins, Loudonville, Nueva York - USA